SAFAS Peebles Conference 2014
DAY 1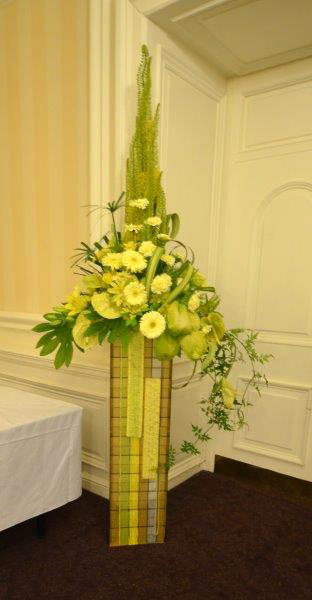 Welcome arrangement by Kate Kerr SAFAS 1st Vice Chairman and Conference Treasurer
Fun Demonstration by The Secateur Sisters aka Linda Souter and Christine McKenna, entitled What a Snip;
DAY 2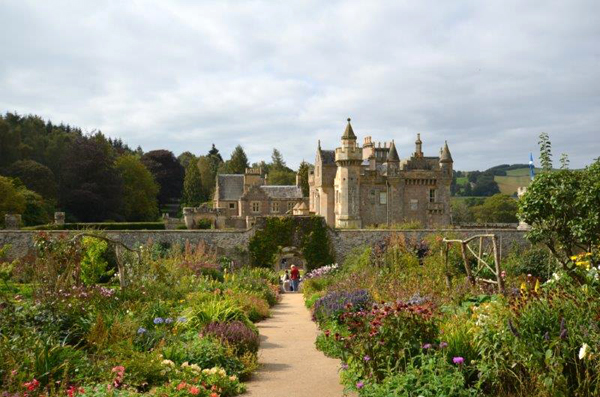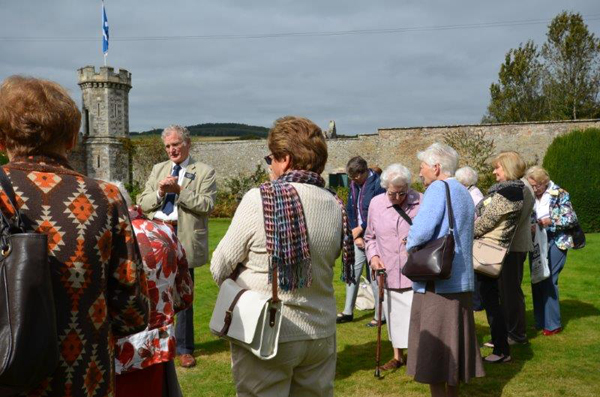 Outing to Abbotsford House home of Sir Walter Scott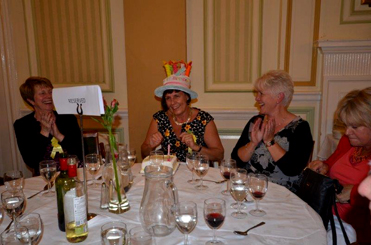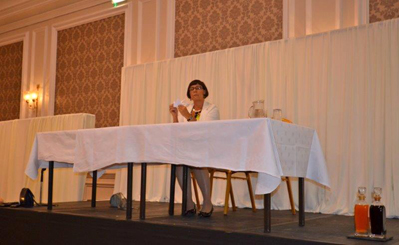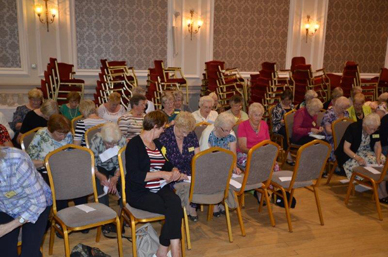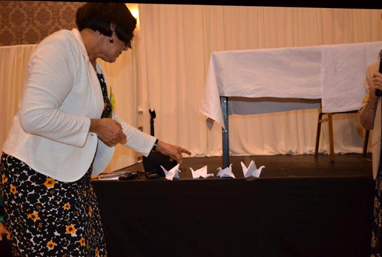 Celebrating Kate Kerr's Birthday;
Impromptu evening by Kate Kerr 'Origami Swans'; delegates enjoying making the swans; Picking a winner;
DAY 3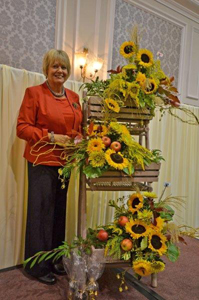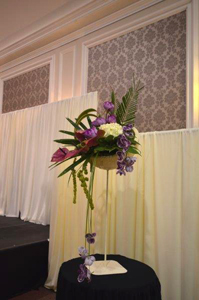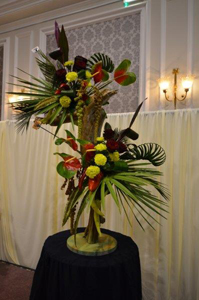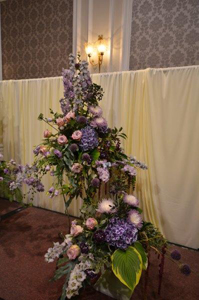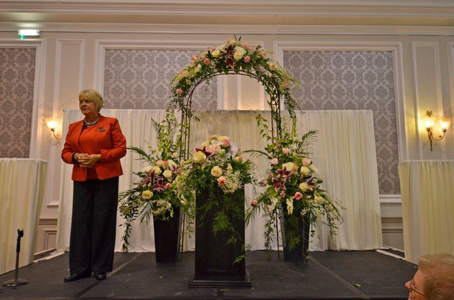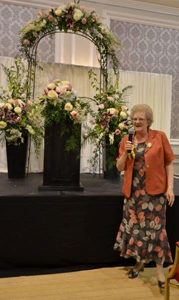 Demonstration by Jaqui Arnold entitled 'Bloomin' Marvellous' followed by some examples of her work and
The Vote of Thanks given by Pat Wilson Conference Chairman;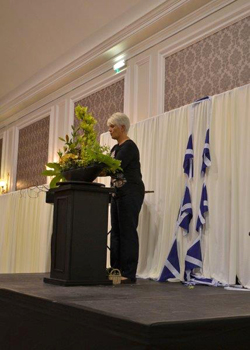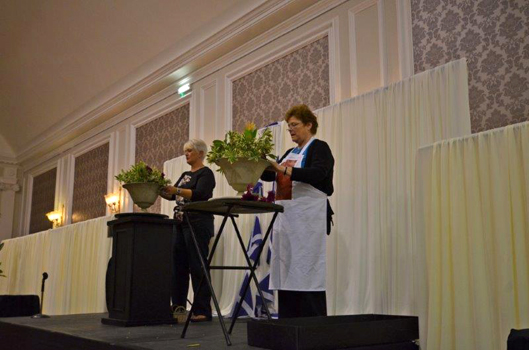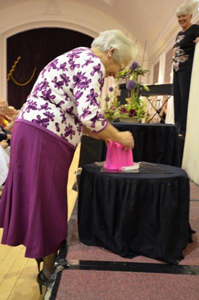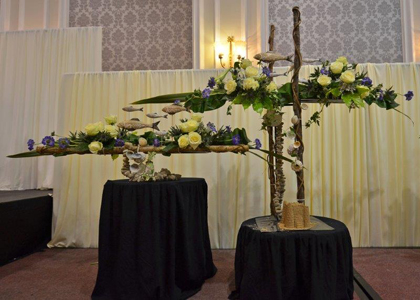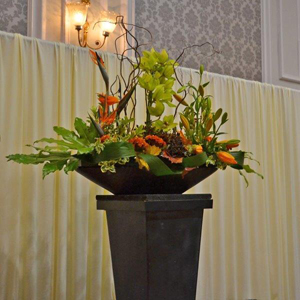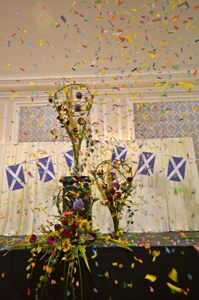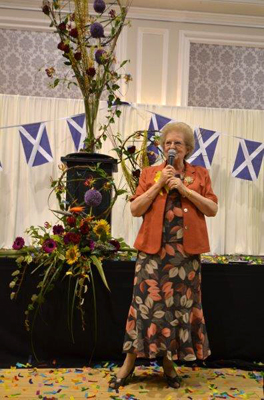 Demonstrator Carola Kean entitled 'Reflections'; a couple of unsuspecting delegates were invited onto the stage to help in the demonstration, some examples of her work including a grand finale, Vote of Thanks by Pat Wilson, Conference Chairman.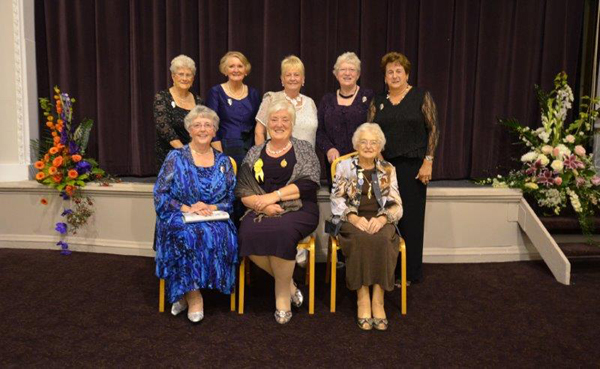 Evening: Gala Dinner, SAFAS Past Chairmen:
Back Row: Carolynne Sorrell; Lilias Hoskins Chairman National Demonstrators Committee;Val Davidson NAFAS Director; Annie Adams and Linda Souter.
Front Row; Evelyn Young; Margaret Scott SAFAS Area Chairman; Mary Law MBE.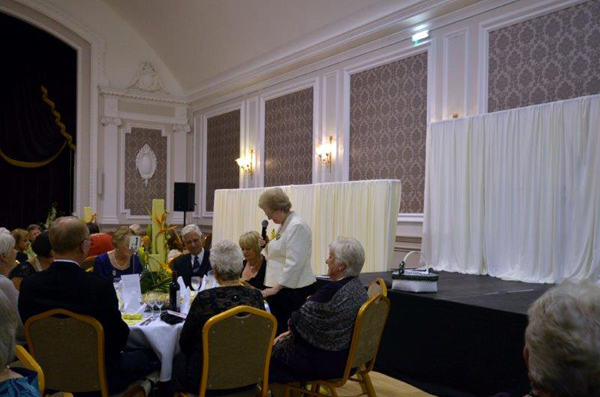 Pat Wilson Conference Chairman;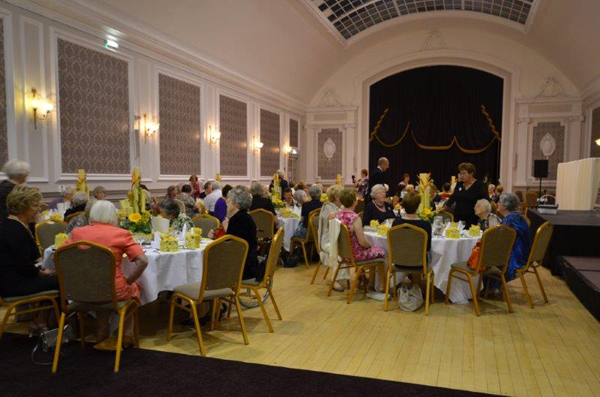 Some of the Delegates attending the Gala Dinner.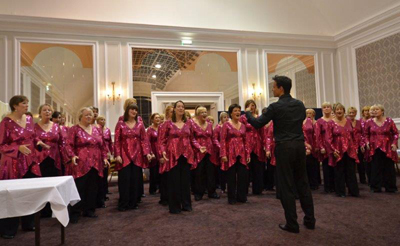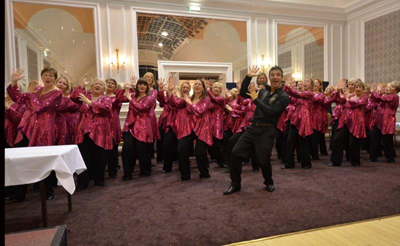 The entertainment was given by Forth Valley Chorus A lively and excellent way to finish the evening.

DAY 4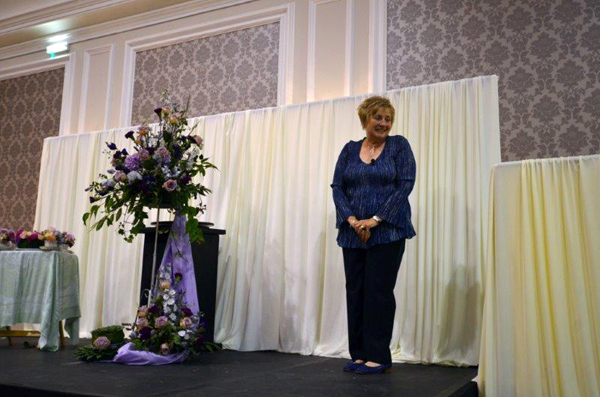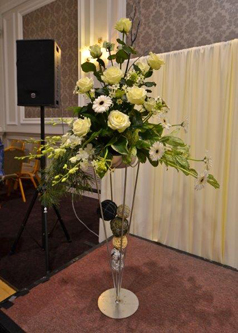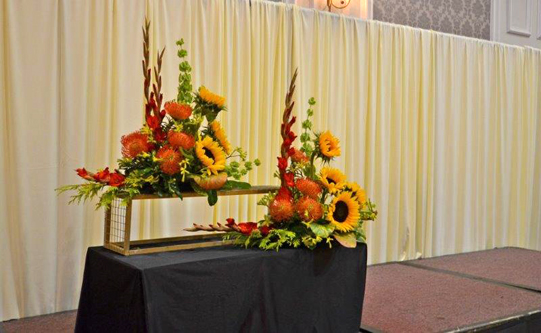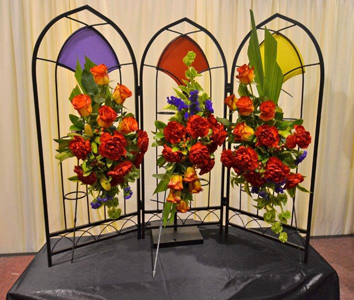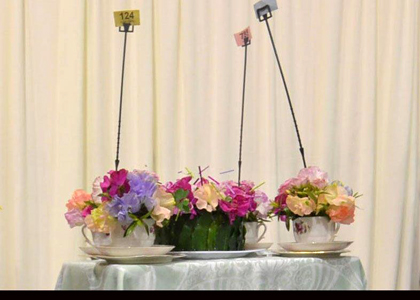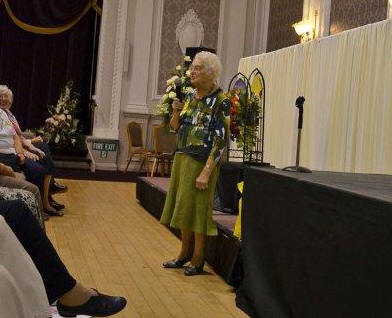 Sandra Halkett Area Demonstrator and examples of her work followed by The Vote of Thanks given by Mary Law MBE,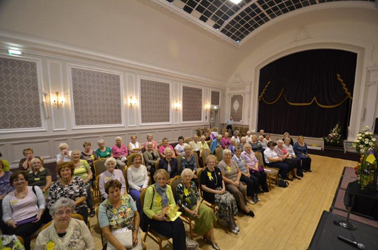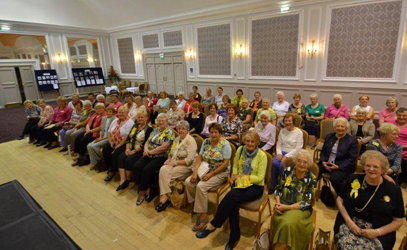 Delegates who attended the Conference;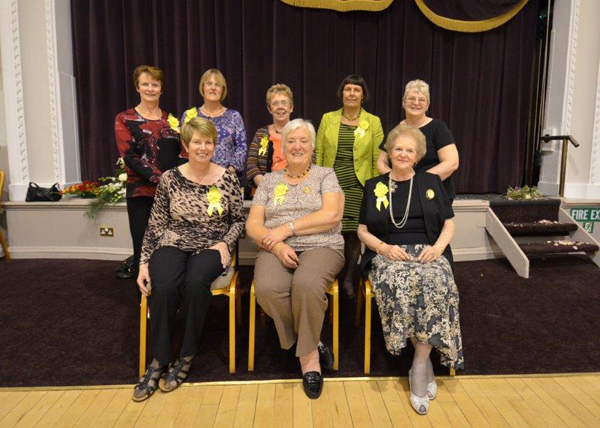 The Conference Committee :
Back row Fiona Dobson, Audrey Buchan, Hetty Redwood, Kate Kerr and Christine McKenna.
Seated Jackie Boyd, Margaret Scott SAFAS Chairman and Pat Wilson Conference Chairman